Being one of the members on the Dev team, I feel obligated to point out the things about the game that bug me or could be improved, and as a good dev team member, show Aravind how he could improve. So I did. I while back I did some 2D work on a HUD concept. It was mostly for show and I'm not going to post it. But what I am going to post is that I'm rather unsatisfied with the current game's HUD. It's a little crummy looking in my opinion and there are a couple things about it that just bug me. As a douche bag and a dev team member, I'm going to show what it looks like and a little drawing of how it could be better.
The game's HUD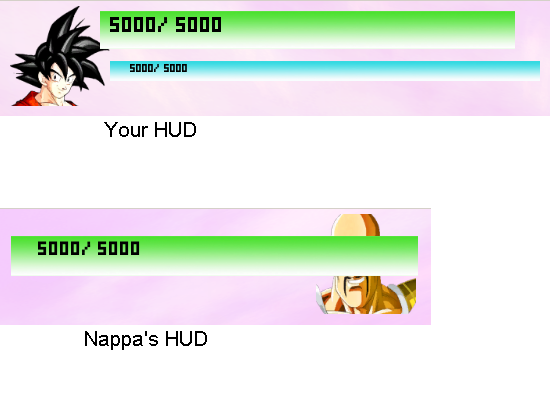 My HUD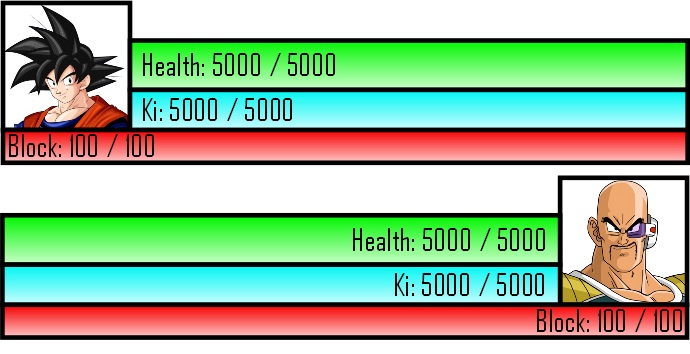 For those of you who don't know, there's a blocking system in the game that uses a dynamic bar. It only appears while blocking but this could easily be made invisible when you're not blocking. Aravind wasn't online and I figured I might as well make use of the Forum and make it public. So this is my idea Aravind. What do you think?
Last edited by Skyrider on Wed Sep 18, 2013 1:38 am; edited 1 time in total
Looks Great Skyrider!




Posts

: 1


Join date

: 2013-09-12



I tested the game but i cannot figure out that blocking system...
how does it work?
Basically, you hold ctrl and you'll block. The number goes down when you take damage and when it gets below 50 (or at 50 and below) you'll start taking damage and when it gets low enough it'll start going back up.
skyriders hud looks way better then mine i think now


Admin




Posts

: 7


Join date

: 2013-09-07



How could i become one of the developers team?
I know am a beta tester but maybe i can help in improving the game somehow.
Well, I became a team member when I was trying to get Aravind's skype contact info so I could talk to him about a matter of great importance. The powerlevel system. I already knew what other games did for a powerlevel system and what a realistic powerlevel system is like. All I had to do was just contact him and put it into words. I spent time trying to talk to him about the game, the HUD, the powerlevel system and just kind of became apart of the development team.

My role is a little scattered and unspecific since I don't have any in game development skills like modeling, animating, map making, coding, etc. Although I am going to try doing the 3D animating when I have the time. For the most part I'm just a Beta Tester and I'm part of the game's discussion so that I can help see it moving in the proper direction. I also have a small role of 2D art. I can't really do anything substantial but I am capable of some things. For example, I made our logo and I have a project on the back burners (the cover photo). So I do have my place in the team.
i ve made an intro..i ll show it later
Similar topics
---
Permissions in this forum:
You
cannot
reply to topics in this forum